ADVANTAGE OF SOLAR PANEL: – 
Pollution Free Source of Energy.
Acts as an additional current source.
Reduces usage of electricity during day time.
Can be Synchronized with DG & Grid.
Reduces Electricity Bill to a greater extent.
Plug and play power plant system & many more.
APPLICATION : – 
Rooftop Solar Project.
Solar Plant – Megawatt scale on grid.
For irrigation purpose.
Solar street lighting & many more.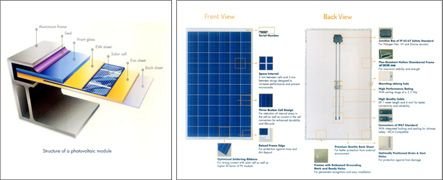 PRODUCTS & PERFORMANCE WARRANTY :-
Our module come with a 5 year products warranty(As per warranty terms). We warranty yield of minimum 90% of the output power identified within the first 10 year & of minimum 80% within the first 25 years.